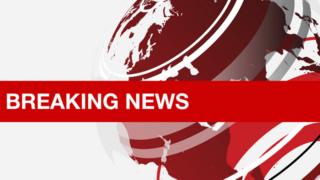 A group of Qatari hunters – including members of the ruling family – have been freed 16 months after being kidnapped in Iraq, officials say.
The Iraqi interior ministry said "all 26" were in Baghdad and would be handed over to a Qatari envoy.
The hunters were abducted by gunmen in a desert area of Iraq near the Saudi border in December 2015.
A wide-scale search was launched but very little information has been known about their whereabouts or condition.
Their release is believed to be connected to a complex deal in Syria involving the evacuation of four besieged towns.
The Shia political parties which dominate the Iraqi government are highly critical of Qatar's role in supporting Sunni rebels in Syria.